Here at the Bariza Woodworking Specialists in Cortina d'Ampezzo we have been making houses and wooden furniture for almost a century, passing on the family's handicraft skills from generation to generation whilst investing in product development at the same time.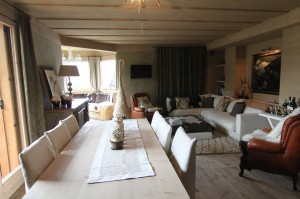 We design and manufacture green buildings, apartments and wooden furniture for private clients and for hospitality facilities, single pieces of furniture and complementary furnishings. We carefully select the most suitable wood for every type of artisanal product and we model them based on the demands of our customers.
Experimenting with new solutions is one of our characteristics. For us, research is an ongoing process to help us create eye-catching, original and functional designs that are able to play with contrasts of patterns and variations within the different types of wood.
All of our product lines are hand finished, quality of artistically produced crafts, and their main features are:
Qualities that every customer can see with their own eyes, maybe by relaxing in a chalet created by Bariza's woodworkers.
The wood used by Bariza woodworking specialists is made from trees and constructions which are exclusively within the area of Cortina d'Ampezzo. Local production is possible thanks to the wide variety of raw materials available in the Ampezzo area and the unqie vision expressed by the owner Roger Alberti. We combine tradition and innovation, keeping the whole production process within the area of Cortina. At the same time, we also strive towards having a wide-ranging stylistic vision.